JLo and Thandie Newton speak out, LiLo's back, Millennials have square eyes
Hollywood studios are flirting with an earlier release date for movies-on-demand – weeks after theatrical release – but are suggesting a meaty $30 price tag, reports Variety.
Jennifer Lopez drops a truth bomb on Hollywood, twenty years after her breakout role. Speaking to Variety, she stated, "I think it's still challenging for women, especially being Latina."
Thandie Newton speaks out about the abusive side of Hollywood and why she didn't let it destroy her career over at The Telegraph.
LiLo's back! She's set to make an explosive return to TV by fronting a prank show. The totally "grool" trailer leaked yesterday. Check it out over at Daily Mail.
LA theater hands out barf bags to Raw ticket holders. In a move straight from the playbook of William Castle, barf bags were handed out at Raw screenings. The cannibal body shocker continues to horrify moviegoers nationwide. Read more over at The Hollywood Reporter; we also reviewed the movie.
Malaysia has decided they'll screen Beauty and the Beast uncut after all. The government applied a PG-13 rating to the movie. Read the full story at Variety.
Think millennials binge on TV? Do you remember Mike TV from Willy Wonka? Well, it turns out your 35-year-old friends are dangerously close to becoming him. A recent survey confirmed millennials love nothing more than to settle down for a serious viewing session averaging out at a whopping six TV episodes per sitting. Read the full report at Variety.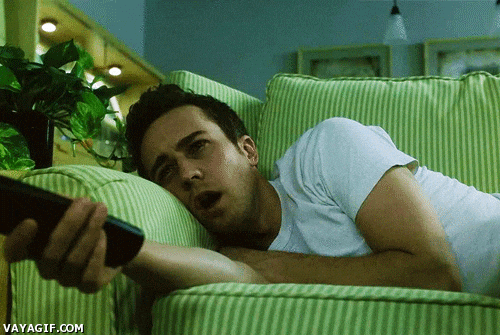 Power Rangers makes movie history by foregrounding the first openly gay superhero. Read more at The Telegraph.