Looking for the best Baby Yoda gif? Use these in your group chat
With The Mandalorian season 2 trailer out, the Baby Yoda craze has begun once again. It's possible Baby Yoda's extended youth is to blame, but looking at Baby Yoda's adorable face will never get old.
Baby Yoda's facial expressions & mannerisms have inspired infinite memes. What's even better than Baby Yoda memes? Well Baby Yoda gifs of course! Make sure you save these to send to your group chat. Gotta share the Baby Yoda love.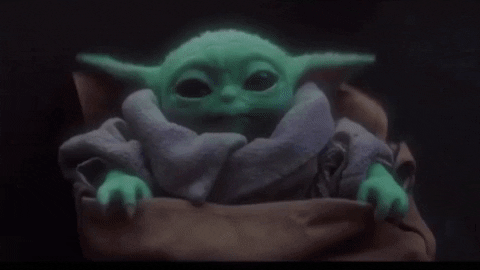 Baby Yoda love
Need to send someone some love? Let Baby Yoda do it for you. Baby Yoda is an emblem of innocence.
2020 user guide from BabyYoda
Hide, it's 2020!
We all need one of Baby Yoda's little egg-pods so we can cower away from 2020.
Learned how to edit GIFs in Photoshop just so I could make my own Baby Yoda GIFs from BabyYoda
Need more chickie nuggies
We're not sure what it is about Baby Yoda that inspires so many memes about chicken nuggets – but somehow it's incredibly fitting. Too bad Baby Yoda would probably choose frogs over nugs.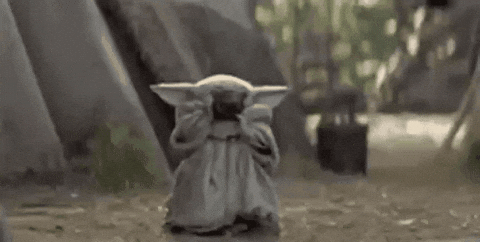 Sips tea
If you need to just step back, be a silent observer, and sip tea – Baby Yoda's got you.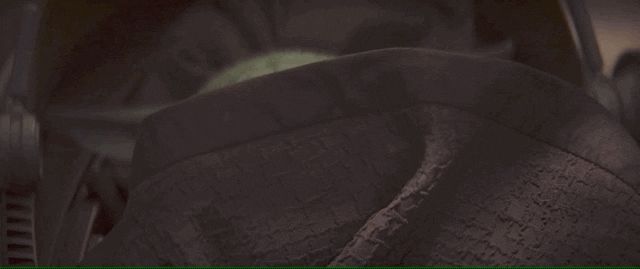 Hello, there
If you're just popping your head in on a conversation, this is the perfect gif for you.
Miss you 😢
Odds are there's someone in your life that you miss. Baby Yoda is the best way to express how much you miss them.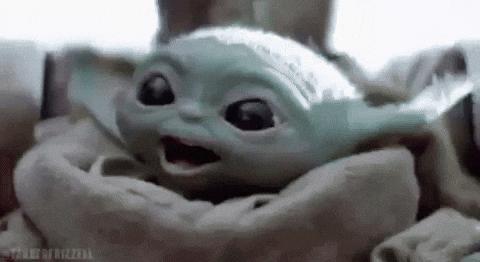 Wheee!
Look at the cutie-pie having a blast!

Snack time
Frogs aren't the most appetizing snack, but Baby Yoda sure seems excited about them. Trying so hard
If you feel like collapsing after working so hard on something, this gif is for you.

Bye, bye
The best way to say goodbye.
—
Which gif is your favorite? Make sure to let us know in the comments below.